Ricky and I were left alone friday night so we decide to go and try to catch some catfish.
Was a pretty slow night but ricky managed to catch a couple cats. dad didnt catch any.
His first one was a channel cat about 1 1/2 pounds caught it on chicken livers.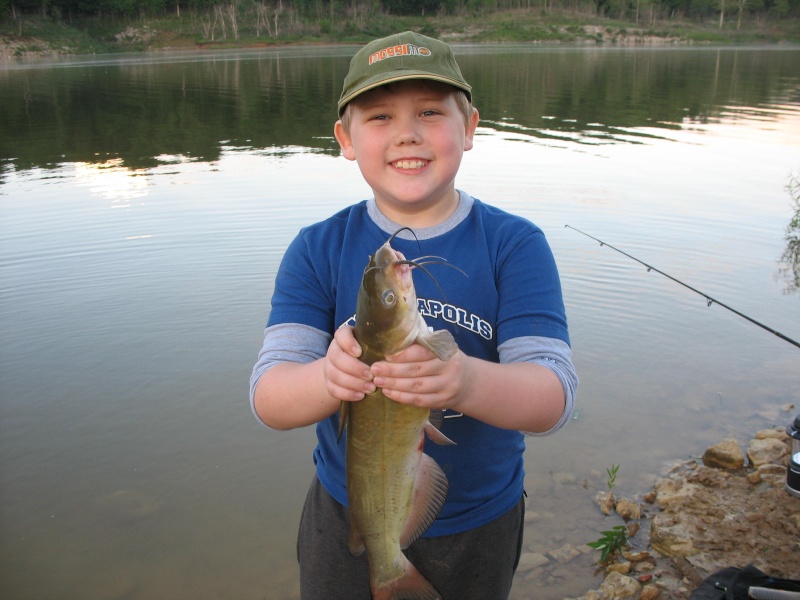 then I threw out the casting net and caught a couple Shad for bait.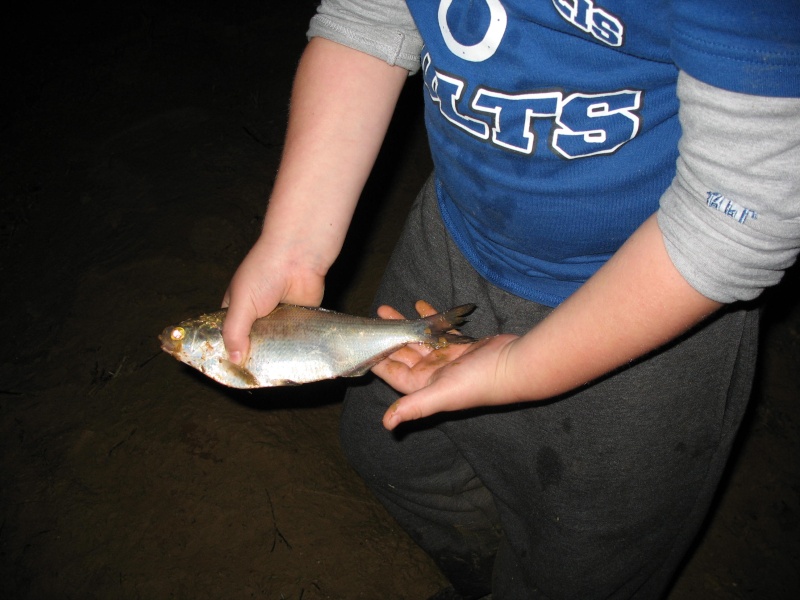 Then he caught his 2nd cat on the shad,it was a 14 lb blue cat and so far his biggest fish to date. took him about 10 mins to get him in.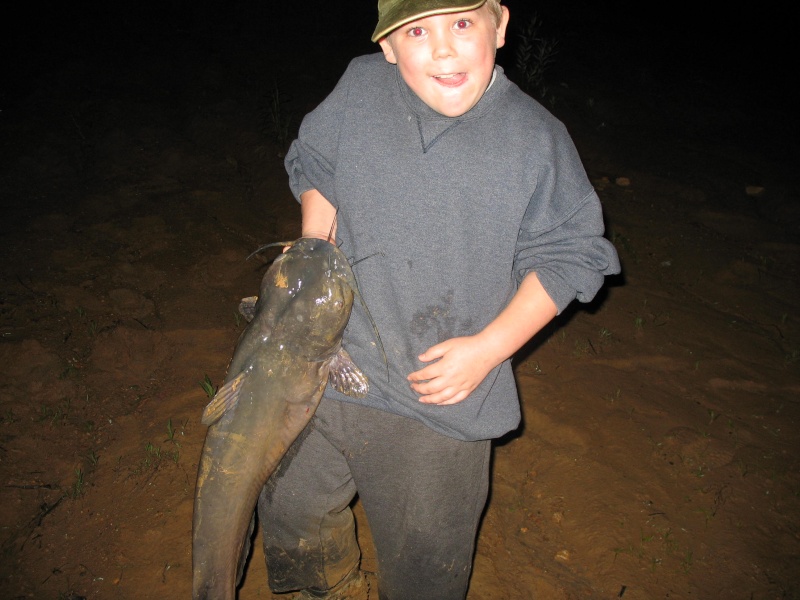 same fish just me holding it up for a better pic of it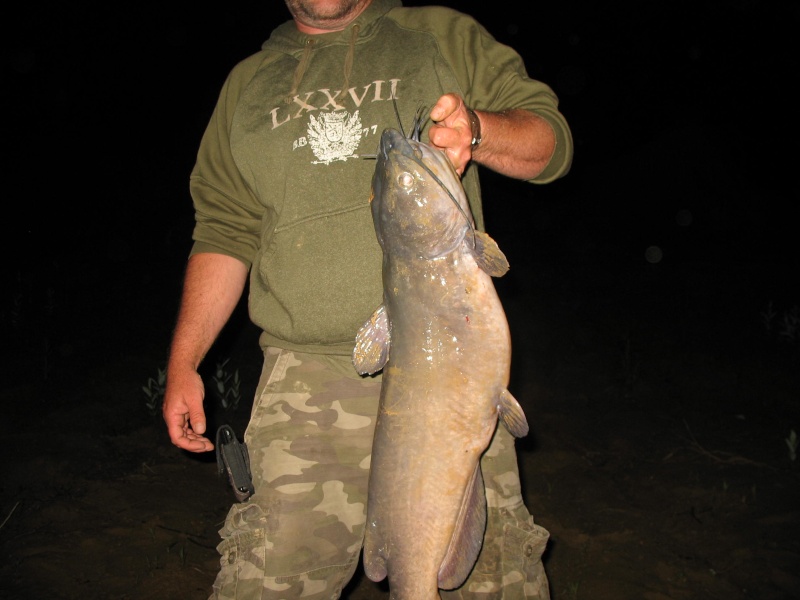 after a couple hours with nothing else the little guy got tired so we called it a night. had a great time fishing with my little man.